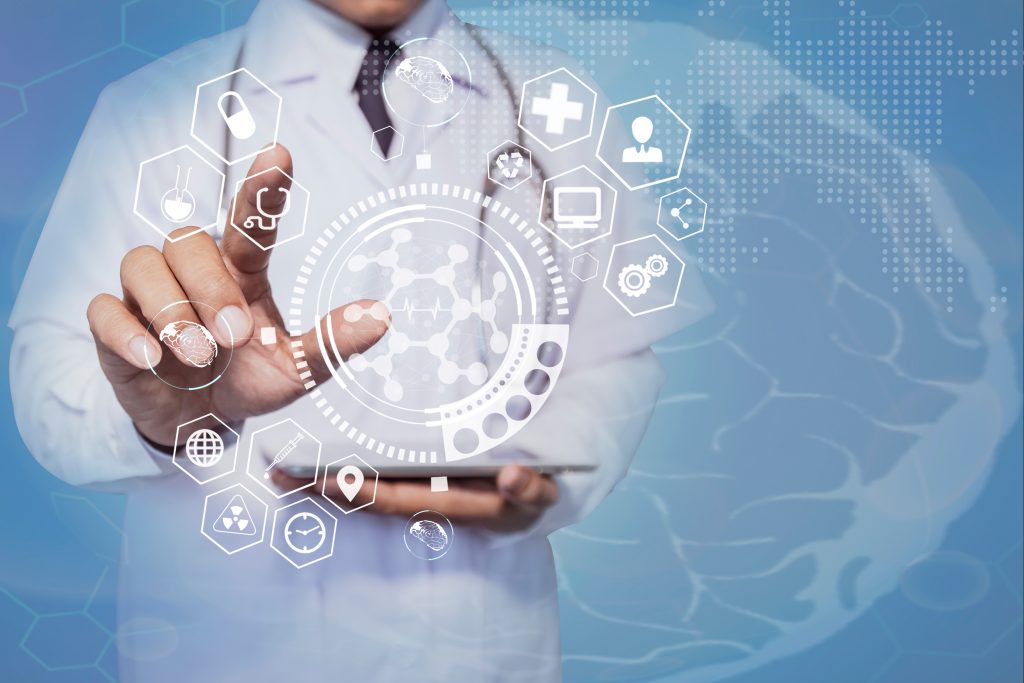 RedKnight are delighted to have supported South Wales based Medi2Data with a successful application to Innovate UK. The healthcare software company will receive a Smart Grant of £259,100 to further develop its innovative mobile application, 'eMR Health Passport.'
Using the company's flagship proprietary software, eMR, Medi2Data develops highly secure applications that make it simple for GP practices and patients to exchange data. The project, titled eMR Health Passport – A patient-centric mobile application to securely hold and transmit medical data, aims to further enhance the technology's potential by developing a fully interactive app that will securely hold a copy of the patient's medical record in an easy-to-navigate format.
Crucially, eMR Health Passport provides a digital solution to two of today's most pressing healthcare challenges: 1) GPs are becoming overwhelmed by GDPR requirements for data handling and requests for patient medical records from third parties, costing primary care an estimated £70m. Medi2Data estimates these costs could be considerably reduced by using eMR technology and interfacing through the health passport with the patient. 2) eMR Health Passport also offers a novel solution to rising levels of mental illness, distress, and low wellbeing among UK Higher Education students. It provides students with the first free patient-centric health wallet with access to real-time data monitoring performance.
The interactive app will allow users to control who sees their medical data, ensuring appropriate consent. Information stored in the app can be pushed back to their GP practice from health organisations outside the NHS, or overseas, and 'redacted' records can be created for authorised third parties to receive.
The enhanced application will allow users to access and update their health record from anywhere in the world at any time, improving patient outcomes and the relationship between GP and patient.
Mr Richard Freeman, CEO of Medi2Data said of the success,
"We're delighted to be receiving this grant from Innovate UK in order to develop and enhance our proprietary technologies. The Smart Grant means we can build on our achievements and test new innovative software and applications that not only gives patients control of their medical data, but has the potential for significant societal impact in how healthcare services are delivered for decades to come.

The support we received from RedKnight was excellent. Their professional approach and knowledge of the process was crucial in helping us secure the funding."
Helping companies grow is RedKnight's core mission. You can find out more about the types of projects we support here.