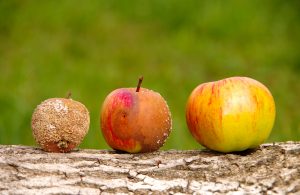 With grant funding competitions now more competitive than ever, many businesses and research organisations are turning to an external bid writer to win them the funding they need. Of course, some organisations have in-house expertise in this field. However, many organisations struggle to cross the "valley of death", i.e. the period between establishing proof of concept and validating the technology. They become unstuck and development stalls.
Grant funding is one vehicle to overcome this enormously challenging period, but with a typical timeframe of 6 to 10 weeks to develop a strong and robust grant application, it commonly falls to the bottom of the to-do list. Worse still, it may fall off the list altogether!
Obtaining the services of an external bid-writer is a useful means of ensuring your application is developed by an expert eye. It maximises your chance of success and ensures you can concentrate on running your business. However, bid writers come in all shapes and sizes.
There are large firms producing hundreds of applications on an annual basis, where the volume of proposals delivered drives a large, almost industrial scale business model. Smaller agencies, like RedKnight, are more selective about the proposals they support; they must carefully consider the time commitment required for each application. Then you have freelancers, people who are well versed in the art of writing an application but may struggle with capacity at peak times. Finally, there are organisations that offer bid-writing as a sort of 'extra-curricular' activity. Perhaps they were successful with their own application a few years ago and believe their methods can be of use to other organisations.
So, how do you see the wood from the trees? Regardless of the type of bid writer you engage with, it is crucial that you ask the right questions when you establish that initial engagement. We recommend asking the following key questions:
1. What is your business model?
Several commercial models operate in the sector. Some charge an upfront fee and no success fee, while others offer no-win no-fee. Additionally, some deliver based on a daily rate, whilst others have fixed fees. Different models will work for different businesses. Businesses should remember that bid writing for applications to Innovate UK and Horizon 2020 takes an enormous amount of time and effort. You should obtain a few quotes from 3 or 4 bid writers before proceeding. A word of caution – the cheaper the price, the more work you may end up doing yourself.
2. What is your success rate?
This is a standard question to ask any bid writer, and they should be able to provide you with an accurate figure without too much pause for thought. If they cannot give you a figure, it is probably worth moving on. Too high, and it might be too good to be true. It is not just the success rate of the bid writer that should interest you, but also the success rate of the competition. Some programmes are less than 5% whereas others can be as high as 25%.
Once you have enquired about the bid writer's success rate, assuming they give you a figure, you can delve a little deeper and ask for recent examples of success. Do not fall for the old "sorry, I'm under NDA" trick. Any successful bid writer can give a general overview of some of their successful work. After all, isn't that why we do what we do?
4. Can I have the contact details of those case studies, please?
As the saying goes, you want to hear it from the horse's mouth. There is no shame in asking for a couple of references who will vouch for the bid writer and the work they have delivered. Try and push for references which best mimic your project. For example, if you're applying as a single entity to Innovate UK's SMART Grant, you ideally want to speak with a company who the bid writer supported either as a single entity or to that specific competition.
5. What is your capacity leading up to the deadline?
You will want to make certain that the bid writer is going to be able to support you every step of the way. You are investing in this process and you want to know the person you are entrusting with your application is going to be with you every step of the journey.
6. What is your bid writing process?
Every bid writer will have their own style and approach. At RedKnight, we try and stick to a 3-cycle development process of draft, optimised, final. This way it limits the amount of time the client has to spend reviewing the application, whilst ensuring they have enough contact to flag an issue at an appropriate milestone in the process. Try and find a bid writer whose style fits with your way of thinking.
The above points are by no means an exhaustive list of questions to ask a bid writer, but we'd recommend using them as part of your initial phone call or Zoom meeting. If you are talking with 3 or 4 different bid writers, remembering who had the best success rate and commercial offer can be tricky. Make a table and note the answers to all the above points for each bid writer. You can then cross-reference and come to an informed decision, which will hopefully lead to a successful grant funding application.
To receive expert advice directly to your inbox, sign up to our free monthly newsletter.