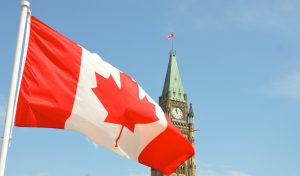 Innovate UK has partnered with the National Research Council of Canada for a new funding opportunity aimed at UK SMEs. They aim to identify UK partners who will bring innovative solutions to support and collaborate with the NRC Challenge Program in Health and Disruptive Technologies for Cell and Gene Therapy.
This competition aims to support improvements in biomanufacturing for cost-effective gene and cell-based therapies. Your project must develop solutions to address one of the following two areas:
1. Process improvement for adeno-associated virus (AAV) based gene therapy.
In this area, your proposal must:
Demonstrate economic viability by coupling your proposal to more cost-effective downstream processing options than what is currently available.
Be based on transient transfection, developing improvement of serum free media or processes to increase AAV upstream yields.
Develop faster in-line, online, at-line or off-line process analytical assays in order to support process development.
Develop more cost effective, robust and scalable AAV particle separation methods (preferably chromatography based).
2. Deploy process analytical technologies to perfusion-enabled lentiviral vector manufacturing.
In area 2, you will have access to the perfusion-enabled high yield LV production process developed at NRC. Your proposal must show how you will develop and deploy complementary in-line monitoring technologies for real time process characterisation using:
Capacitance frequency scanning (Aber Instruments).
Multi-wavelength fluorometry (NRC technology).
Raman spectroscopy including analysis algorithms.
Eligibility
Firstly, your project must:
Start by 1st May 2021.
Be up to 24 months in duration.
Have total eligible costs of up to £128,000, of which up to 75% will be funded by this initiative.
To lead a project, your organisation must be either a SME, catapult, charity, or not for profit. Before starting an application, you must also have established a partnership with an appropriate research team at NRC Canada. The Knowledge Transfer Network is holding an information session on the 3rd November where NRC researchers will explain the type of projects they are looking for. This provides a great opportunity to connect with NRC counterparts before applying.
This competition closes on 23rd December 2020. To find out more, please visit Innovate UK. Alternatively, you can contact us with any further enquiries.
Are you still looking for the right grant funding opportunity? If so, subscribe to our free monthly newsletter and receive the latest competitions directly to your inbox.