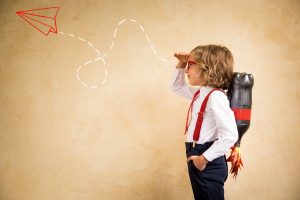 It's time to look towards the future of grant funding, considering what we can expect in 2021. As the end of the year draws closer, so too does the UK's withdrawal from the European Union. We are currently unsure of what exactly this means for European funding. However, we are hopeful that the UK will continue to be eligible for EU funding streams, including the EU's new research and innovation framework – Horizon Europe. Keep an eye on our blog and social media channels for updates in the coming weeks.
National Funding
Government investment in R&D funding has increased, with the Chancellor announcing a £15 billion boost in the 2020 Spending Review. This aligns with the Government's goal to increase public R&D investment to £22 billion per year by 2024 to 2025. There will continue to be opportunities to apply to national funding schemes in the UK, including Innovate UK. Innovate UK runs regular competitions covering the following sectors: emerging and enabling technologies, infrastructure systems, health and life sciences, and manufacturing and materials. There are also regional funding opportunities, from bodies including SMART Cymru (for Wales-based organisations).
International Opportunities
Additionally, there will also be opportunities for international collaboration on R&D projects. We expect that the UK will remain a Eureka member nation, meaning that UK organisations will still be able to apply to Eureka Eurostars. Eureka Eurostars provides funding for transnational innovation projects conducted by research-performing small and medium enterprises. You can find more information here. It is also likely that there will be further opportunities to collaborate with countries outside the EU, including the US and Canada.
If you have any questions, please contact us. For more information on the future of grant funding, as well as current opportunities, subscribe to our free monthly newsletter.