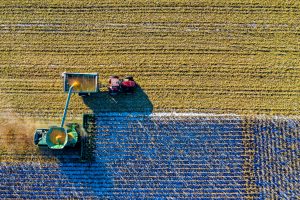 UK Research and Innovation (UKRI) and the Department for Environment, Food & Rural Affairs are collaborating on a new funding opportunity, Farming Innovation Pathways. The competition will be delivered through UKRI's Industrial Strategy Challenge Fund, Transforming Food Production. Up to £5 million will be available for feasibility studies and a further £7 million for industrial research projects.
All applications must address at least one of the four farming industry subsectors: livestock, plant, novel food production systems, or bioeconomy and agroforestry. There are a number of high priority areas, which can be found on the specific competition pages. You can find more information on each of the strands below:
The aim of this competition is to evaluate the potential of early-stage innovations that tackle on-farm challenges, such as productivity, sustainability, and net-zero emissions. All projects should have total eligible costs between £75,000 and £250,000. They should start by 1st October 2021 and last between 12 and 18 months.
The Industrial Research strand will support the development of novel high-potential solutions that tackle the problems farmers face. This competition is for collaborative industrial research only. While a project can be based anywhere in the UK, it must generate benefits to the English farming sector. In addition, projects must have total eligible costs between £250,000 and £750,000. They should start by 1st October 2021 and last between 18 and 24 months.
The 'Farming Innovation Pathways' competition will open on 1st March and close on 28th April. If you'd like to discuss a potential project with one of our advisers, please contact us today.
Not the right grant funding competition for you? Sign up for our free monthly newsletter to receive alternative opportunities direct to your inbox.