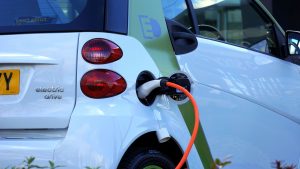 The latest round of Innovate UK's Driving the Electric Revolution competition is now open for applications, with up to £22 million available for innovation projects that support the government's green industrial revolution. The competition aims to facilitate supply chain and manufacturing capability growth in power electronics, machines and drives (PEMD).
Background
Part of the Industrial Strategy Challenge Fund, Driving the Electric Revolution is an investment of £80 million in electrification technologies. The challenge, which launched in 2019, helps businesses to seize the opportunities that the UK's transition to net-zero presents.
Scope
The competition aims to facilitate UK niche and volume supply chain and manufacturing growth in PEMD. Therefore, funding is available for business-led and supply chain-focused innovation projects. All projects must enable future improvements in at least one of the following areas: productivity, capacity, quality, efficiency. Ideally, projects should also have the potential for cross-sector impact.
You can find specific themes on the Innovate UK competition page. Broadly, they encompass the following areas:
Manufacturing process development
Design for manufacture
Innovative end-of-line testing and product validation processes
Circular economy
Eligibility
Firstly, projects must have total costs between £500,000 and £5 million. To lead a project, your organisation must be a UK registered business of any size and work in collaboration. You must conduct all project work and intend to exploit your results from or within the UK. In addition, the project team must include at least 3 layers of an existing or new supply chain, representing both the supply and demand side.
Applications are due by 30th June 2021. If you would like to discuss an application with one of our advisers, please contact us today.
Interested in grant funding but this isn't the right competition for you? Subscribe to our free monthly newsletter in order to receive the latest opportunities direct to your inbox.