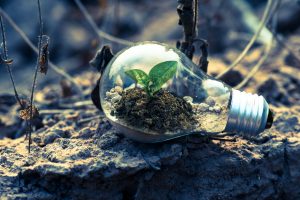 The UK Government has announced a £92 million funding boost for green technologies as part of the £1 billion Net Zero Innovation Portfolio. In the next year, they will launch three innovation challenges across key areas of the green energy sector. These include energy storage technology, floating offshore wind, and biomass production.
The development of these technologies will reduce costs of deployment across the energy sector. In addition, the green technologies will create highly skilled jobs across the UK and help grow the economy in the aftermath of Covid-19.
Following the announcement, Energy Minister Anne-Marie Trevelyan said:
"This funding will allow us to develop new ways of unlocking the potential for green energy as we continue making big strides towards our goal of eradicating our contribution to climate change by 2050."
Energy storage innovation
Of the £92 million government investment, £68 million is allocated for the development of energy storage technologies to support a future renewable energy system. This competition will formally open to bids in the spring. However, you can express your interest now on the Government website.
Floating offshore wind
Secondly, the Government will invest £20 million in the advancement of floating offshore wind technology. Innovative projects in this area could advance vital components such as dynamic high voltage cable systems, moorings for challenging seabed conditions and foundations. You can lodge an expression of interest in the offshore wind competition now.
Sustainably sourced biomass
Thirdly, £4 million is available for projects that increase the production of sustainably sourced biomass in the UK. New innovations will help scale up sustainably sourced biomass feedstocks and the production of energy crops. As well as this, they will help to achieve improvements in yields, cost reductions and profitability.
The biomass feedstocks innovation competition is now open to applications. All applicants must register their interest by 31st March and submit their full application by 7th May. If you're looking for bid writing support, please contact us to arrange a free consultation.