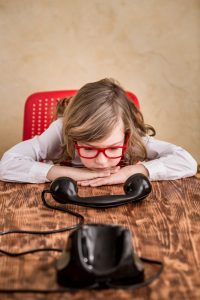 You invested significant time in preparing an Innovate UK grant application, only to receive a rejection. If you've found yourself in this situation, you might be wondering, what next?
This is a question that we have begun to hear more and more often, with grant funding competitions now more competitive than ever before. From our experience, we would recommend taking the following steps:
1. Put it into perspective
Even excellent proposals can be rejected. RedKnight has supported a number of applications that have passed the competition threshold but haven't received funding. Remember that rejection is not always because of your proposal; the competition's budget may not be large enough to fund every worthy application.
2. Work through the feedback
The assessors that read your application will score your answers to questions 2 to 11. You will receive feedback for each of these questions which will help you to understand why your application was unsuccessful.
We recommend taking some time to digest the feedback that you've received. Make sure that you understand all the points that the assessors have made and start to identify the areas of your application that need work. If numerous assessors were critical of a particular section, this is a good place to start.
3. Consider a resubmission
You can make a maximum of 2 applications to Innovate UK with any given proposal. If your first attempt was unsuccessful but scored quite well, this might be a good option for you. Use the feedback that you received from the assessors to improve your application, thereby increasing your chances of success.
4. Consider alternative innovation funding competitions
Are your chances of success better elsewhere? For instance, if you applied for an Innovate UK Smart Grant, you would have been in competition with applications from many different areas of technology. Instead, you could look into sector-specific competitions, as they tend to receive fewer applications. For example, the Biomedical Catalyst is a good option for companies developing innovative healthcare products, technologies, and processes.
If you have already received two rejections from Innovate UK, you could also consider alternative funding streams. Some European funding competitions may be suitable, such as the EIC Accelerator.
5. Ask for help
If you lack the time or expertise to make the improvements needed to your application, a grant funding specialist will be able to help. This takes the stress out of your hands, while also increasing your chances of success. They can also recommend alternative competitions that better suit your project.
Contact us
Our team of grant funding specialists has over 50 years of experience, working with over 150 organisations and accessing more than £50m of grant funding. They would be pleased to help you prepare a resubmission, increasing your chances of securing funding next time. If you've recently been rejected for Innovate UK funding and would like our help, please contact the team to arrange a free consultation.
Working on an Innovate UK resubmission? Sign up for RedKnight's monthly newsletter to receive a free copy of our application guide.