The Defence and Security Accelerator (DASA) has launched a 'Space to Innovate' campaign in collaboration with the Defence Science and Technology Laboratory (Dstl) Space Programme.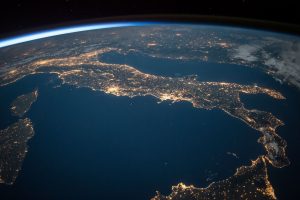 The campaign aims to promote space resilience and operational effectiveness. Therefore, it seeks proposals for the development of new space technologies that will enhance and protect space military and civil potential. In contrast to other DASA competitions, the 'Space to Innovate' campaign comprises space-related challenges that will be released in "drops" throughout 2021 and 2022.
Alpha Challenge Drop
The first challenge drop is open until 4th August 2021. It focuses on two challenges:
Challenge 1: Visualisation tools to enable space operators to exploit information gathered from multiple data sources
Firstly, DASA is looking for novel solutions that could help to address the following issues:
enhancing the situational awareness around an object
understanding and monitoring manoeuvres and changes of objects in orbit
streamlining ingestion issues with multiple data sources and different naming conventions
using machine learning to enhance our understanding and interrogation of the data presented & make sense of results
visualising uncertainty in data
Contracts of up to £125,000 are available for projects that last no longer than six months. By the end of the contract, projects should reach TRL 3-6.
Challenge 2: Novel methods for characterising objects in space and their intent
Secondly, DASA is interested in proposals that help to characterise objects in space and their intent, including:
detecting changes of state (e.g. translational manoeuvres, transmissions, attitude changes, form factors, spawned objects, 'active / inactive') and predicting future changes
exploiting non-traditional sensor configurations including bi- or multi-static configurations and the repurposing of existing facilities
technologies that allow resolution of individual features on an observed satellite, inferring information regarding payloads
observing the interaction and cooperation between satellites in formation in LEO or geostationary Earth orbit (GEO)
satellite overflight warning of Earth observation missions (featuring electro-optical, synthetic aperture radar, electronic intelligence or other technologies) primarily in LEO
asset protection for high-value satellites operating in GEO
Funded projects should again reach TRL 3-6. Contracts of up to £125,000, £200,000 and £400,000 are available for this challenge, depending on project length.
For more information on both of the challenges, please see the competition document. If you're thinking of applying but need bid writing support, contact us to arrange a free consultation.
Subscribe to our free monthly newsletter in order to receive the latest grant funding opportunities direct to your inbox.