In today's blog, we answer some of the most frequently asked questions we receive about Innovate UK Smart Grants. We hope this information will help with most queries, but if you can't find the answer you are looking for, please feel free to contact us.
1. What is Innovate UK Smart Grants?
Smart is Innovate UK's open grant funding programme. It provides funding for game-changing and commercially viable R&D innovation from any area of technology.
2. Who can apply?
Firstly, the lead applicant must be a UK-registered business of any size or a research and technology organisation. They can work alone or in collaboration with other businesses, academic institutions, research organisations or the third sector. However, all projects must include at least one SME. In addition, all project activity should take place in the UK (including subcontracted work).
If your project's duration is 6 to 18 months, it:
must have total eligible project costs between £100,000 and £500,000
can be single or collaborative
If your project's duration is 19 to 36 months, it must:
have total eligible project costs between £100,000 and £2 million
be collaborative
3. What funding is available?
The current round will invest £25 million in innovative projects. The amount available for individual projects depends on several factors, such as the stage of development and the size of the business.
For feasibility studies and industrial research projects, you could get funding for your eligible project costs of up to:
70% if you are a micro or small organisation
60% if you are a medium-sized organisation
50% if you are a large organisation
For experimental development projects which are nearer to market, you could get funding for your eligible project costs of up to:
45% if you are a micro or small organisation
35% if you are a medium-sized organisation
25% if you are a large organisation
4. Is stage of development important?
Innovate UK supports projects at various stages of development, with funding available for the following research categories: feasibility studies, industrial research, and experimental development. It's important that you correctly identify your research category, as a higher level of grant support is available for projects at earlier stages of development.
5. How do I apply?
To apply, you must complete an application via the Innovation Funding Service. The application form has three sections: project details, application questions, and finances. You will be scored for your answers to questions 2 to 11, which can each be up to 400 words long.
Your application should also include appendices for the following questions:
Approach and innovation – include diagrams and charts to provide more detail about the innovation.
Team and resources – provide a short summary of all staff involved in the project.
Project management – submit a project plan or Gantt chart to support your answer.
Risks – submit a risk register to support your answer
6. What is the assessment process?
Applications that meet the eligibility criteria will be independently assessed by between three and five assessors. They will provide scores and written feedback for each section of your application. Then, applications will be ranked based on the average of all assessor scores. The highest-ranking applications will be recommended to Innovate UK for funding.
7. What is the average score needed for a successful application?
Typically, you will need to score at least 80% to have a realistic chance of success. However, in recent Smart Grant rounds, the threshold has been as high as 84% for Stream 1 (projects up to 18 months) and 87% for Stream 2 (projects between 19 and 36 months).
8. What are the chances of success?
Innovate UK Smart Grants are extremely competitive. The latest available data is from the November 2020 competition; in this round, 5% of Stream 1 applications and 8% of Stream 2 applications were successful (Source: whatdotheyknow.com).
9. Can I apply again if I am unsuccessful?
The simple answer is yes, you can resubmit if your first attempt is unsuccessful. However, you are limited to a maximum of two applications to Innovate UK with any given proposal.
10. How can RedKnight help?
RedKnight can help you prepare a competitive application. Not only will this save you time, with grant applications taking an average of 6-10 weeks to complete in-house, but it will also increase your chances of success! You can view a selection of our case studies here. In addition, we can provide application reviews and support with resubmissions.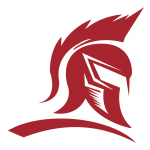 If you are looking for support with an Innovate UK Smart Grant application, we'd love to hear from you! Please contact us in order to arrange a free consultation.