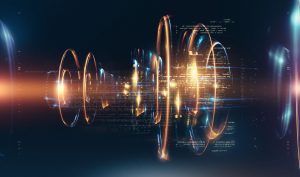 From 17th January, UK organisations can apply for a share of £6m for projects to advance the commercialisation of quantum technologies in the UK. This funding is from the ISCF Commercialising Quantum Technologies Challenge.
Scope
Firstly, proposals must identify a clear market opportunity and an innovative project which exploits it. The project must meet the following criteria:
study a commercial opportunity
quantify performance objectives
provide a roadmap of future exploitation
exploit second generation quantum techniques.
Specific Themes
In addition, projects must address one or more specific themes:
Connectivity: techniques for securing data in storage and in flight.
Seeing the invisible: imaging, sensors and detectors for the environment, transport, autonomous systems, infrastructure, and healthcare.
Positioning, navigation and timing: developing resilience and precision for situational awareness and time dissemination.
Computing: advancing quantum computing for addressing intractable problems through modelling & simulation, machine learning and optimisation.
Eligibility
Projects must have total eligible costs of no higher than £500,000. They should start by 1st November 2022 and last between 12 and 18 months. Innovate UK also requires all project work to take place in the UK and an intention to exploit the results from or in the UK.
To lead a project or work alone, your organisation must:
be a UK registered business of any size
involve at least one grant claiming SME
You can also collaborate with other UK registered organisations, such as businesses of any size, academic institutions, charities, not-for-profits, public sector organisations, and research and technology organisations.
More Information
More information is available on the competition page. If you are looking for bid writing support, please contact us in order to arrange a free consultation.
Not the competition you're looking for? Subscribe to our free monthly newsletter to receive the latest grant funding opportunities direct to your inbox.