This blog post provides an overview of the recent changes to Innovate UK's Smart Grants competition.
What is Innovate UK Smart Grants?
Smart is Innovate UK's open grant funding programme. It provides funding for game-changing and commercially viable R&D innovation that can significantly impact the UK economy. The competition typically runs quarterly, with up to £25 million available per round. The next deadline is 27th July 2022.
What are the changes?
According to Innovate UK, the changes reflect how important it is that the project has economic benefits and potential for successful commercialisation, growth and exports. The key takeaways are as follows:
There will be an increased focus on 'game-changing' innovation, as shown in Question 2.
Projects will not be funded if the technology is available or used in another sector.
There is a greater requirement to show how the proposal will lead to a significant return on investment for the UK taxpayer.
Applicants must explain why they need Smart funding to succeed (over other routes of investment).
Projects will not be funded if other Innovate UK funding support is available and deemed more appropriate.
Applicants must demonstrate their capability to deliver the project in the required timeframe.
Innovate UK has updated the application form in line with these points. There are now seven questions to answer, which you can find on the competition page.
What next?
Before starting an application, you should carefully read the competition scope, eligibility criteria, and application questions. You may also find it useful to watch the competition briefing event.
In addition, Innovate UK recently revealed that around 50% of all Smart Grant applications aren't right for funding! As a result, they have released a five-question checklist for prospective applicants to consider.
How can RedKnight help?
RedKnight can help you prepare a competitive application. Not only will this save you time, with grant applications taking an average of 6-10 weeks to complete in-house, but it will also increase your chances of success! You can view a selection of our case studies here. In addition, we can provide application reviews and support with resubmissions.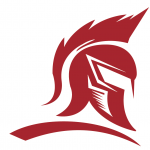 If you are looking for support with an Innovate UK Smart Grant application, we'd love to hear from you! Please contact us in order to arrange a free consultation.