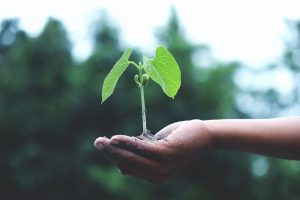 The Innovation Fund, a new European funding stream, has launched its first call for small-scale, clean-tech projects. It has €100 million available and is also offering project development assistance for up to 20 rejected proposals. In line with the Innovation Fund's wider objectives, the call aims to advance Europe's transition towards climate neutrality.
Eligibility
The competition is open to projects with total capital costs between €2.5 and €7.5 million. Grants will cover 60% of a project's total expenditure. The evaluators will consider the following award criteria: greenhouse gas emission avoidance, degree of innovation, project maturity, scalability, and cost-efficiency.
All projects should take place within an EU Member State, the only exceptions being Norway and Iceland. This has important implications for UK applicants; any project located in the UK will only be eligible for funding if the EU and UK reach an agreement.
Scope
Grants are available for innovative small-scale projects that are ready for market. For example, eligible projects may focus on making the first sale of new technology to pioneer customers. There are several eligible sectors within which your project can fall: renewables, energy-intensive, industries and substitute products, carbon capture and storage, energy storage. However, the call specifically encourages three key activities: products that substitute carbon-intensive ones, net carbon removal innovations, and direct air capture.
To be eligible for project development assistance, rejected proposals must meet the minimum requirements under the degree of innovation and greenhouse gas emissions criteria, and obtain at least half of the points available for project maturity. Additionally, the evaluators must believe project development assistance will help improve a project's maturity.
For more information on the small-scale project call, visit the European Commission website. Alternatively, please contact us if you have any questions or would like to arrange a consultation. Subscribe to our free monthly newsletter to receive grant funding news direct to your inbox.