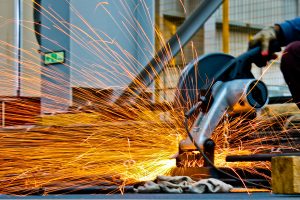 Innovate UK is investing up to £8 million in large collaborative research and development projects to improve the UK's foundation industries. Relevant industries include cement, paper, glass, ceramics, metals, and chemicals. This competition's funding is from the Industrial Strategy Challenge Fund, which you can find more information on here.
Scope
In this competition, foundation industry sector businesses should work with their immediate supply chain and equipment providers to solve common resource and energy efficiency challenges. The aim is to increase the productivity and competitiveness of the UK's foundation industries.
All projects will further develop technologies to reduce deployment risk and accelerate take-up across industries. In addition, the new technologies should create a step-change in resource or energy efficiency in these industries. More specifically, your project must address one or more of the specific themes listed by Innovate UK. For example, it may focus on heat recovery and utilisation, sensors and digitalisation, or waste utilisation.
Eligibility
All projects must have total eligible costs between £1 million and £2 million. They should start by 1st September 2021 and last between 12 and 24 months. This competition is aimed at those working in collaboration. The lead organisation does not have to be from the foundation industries; however, it is essential that the consortia include at least 2 businesses, from at least 2 foundation industry sectors. All organisations within the consortia must also fulfill the following criteria:
be a UK registered business of any size or a research and technology organisation (RTO)
carry out its project work in the UK
intend to exploit the results from or in the UK
You can find more information on the Innovate UK website. If you have any further questions or would like to discuss an application with one of our advisers, please contact us today.
Looking for an alternative opportunity? Subscribe to our free monthly newsletter to receive the latest grant funding news and competitions direct to your inbox.