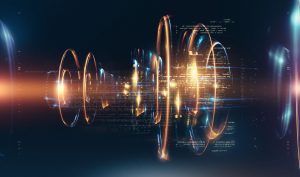 A new Innovate UK competition aims to advance the commercialisation of quantum technologies in the UK. From Monday 18th January, UK registered businesses can apply for a share of £7 million for feasibility studies or market research projects. This competition is funded through the Quantum Commercialisation programme of the Industrial Strategy Challenge Fund (ISCF).
Scope
In this competition, all proposals must identify a clear market opportunity and an innovative project which exploits it. While Innovate UK plans to fund a portfolio of projects across a variety of technologies, all projects must:
Study a commercial opportunity
Quantify performance objectives
Provide a roadmap of future exploitation
Address at least one of the following: connectivity, situational awareness, or computing.
Specific Themes
In addition, there are a number of specific themes that your project can focus on, as listed below:
Involve consortia that span the supply chain of component suppliers, system integrators, and end user businesses
Focus on maximising UK return from the quantum technology research undertaken by the UK academic base
Bring significant new investment and businesses into the UK's growing quantum technologies sector
Develop the quantum computing industry sector (hardware, components, simulators, algorithms and software) in the UK.
Eligibility
Projects must have total eligible costs of up to £500,000 for feasibility studies or £50,000 for market research projects. They should last between 12 and 18 months, starting by February 1st 2022 and ending by 31st July 2023. Projects can be single or collaborative but must involve an SME. Furthermore, the lead organisation must:
Be a UK registered business of any size
Involve an SME
Carry out its project work in the UK
Intend to exploit the project's results from or in the UK
You can find more information regarding eligibility, scope, and how to apply on the Innovate UK competition page. Alternatively, if you have any questions, or would like to discuss a potential project with one of our expert bid writers, please get in touch.
Not the opportunity you're looking for? Subscribe to our free monthly newsletter to receive more grant funding competitions direct to your inbox.