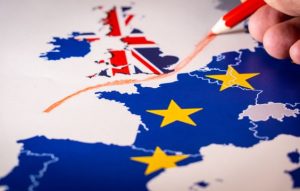 On the 24th December, the UK Government announced that it had reached an agreement with the EU, following months of negotiations. The deal has important implications for European funding opportunities and will affect those involved in UK Research and Development. We have summarised the key things that you need to know below:
1. Continued participation in Horizon Europe
Firstly, the UK will continue to participate in a number of EU programmes for the period 2021-2027. This includes Horizon Europe – the EU's €95.5 billion framework for research and innovation, for which it will have Associated Country status. This is subject to a financial contribution from the UK to the EU budget.
2. The end of Erasmus+
The UK Government has decided not to participate in the Erasmus exchange programme due to the cost of continued membership. It will be replaced with a £100 million national scheme, known as Turing, after the mathematician Alan Turing. This will start in September 2021.
3. The EIC Accelerator – what we know so far
We have received confirmation that UK businesses will remain eligible to apply for grant funding from the EIC Accelerator. However, they will no longer be able to participate in the European Innovation Council Fund, the part of the EIC Accelerator that provides investment through equity or other repayable forms.
4. Eureka Eurostars – continued opportunities for transnational innovation
The UK's departure from the EU does not affect participation in the Eureka programme and its various funding streams. Therefore, it offers a continued source of European funding opportunities for UK SMEs that engage in transnational innovation. The next competition has a deadline of the 4th February, which you can find more information on here.
5. Freedom of movement ends – implications for researchers 
Due to restrictions placed on freedom of movement, UK researchers will require visas for stays of over 90 days in the EU.
The deal answers some pertinent questions surrounding the future of UK participation in EU funding streams. Overall, we are pleased that a deal was reached and that the UK will participate in Horizon Europe. We will keep you updated on any further developments in the coming months, but if you have any questions, please do not hesitate to get in touch.