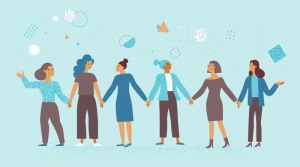 First launched in 2011, the EU Prize for Women Innovators celebrates female entrepreneurs across the EU and in countries associated to Horizon Europe. In 2021, the European Innovation Council will award three prizes of €100,000 each in the main category. Additionally, a fourth prize of €50,000 will be available for a 'Rising Innovator' aged 30 or younger.
Eligibility Criteria
Applicants must be each of the following:
A woman
Established in an EU Member State or a country associated to Horizon Europe
Founder or co-founder of an active innovative company registered at least two years before the submission deadline
If applying within the Rising Innovator category, applicants must have been aged 30 or younger at the start of 2021
Previous Winners
Looking for inspiration? Check out last year's winners of the EU Prize for Women Innovators!
Madiha Derouazi (Switzerland), founder and CEO of Amal Therapeutics, a company developing therapeutic cancer vaccines
Maria Fátima Lucas (Portugal), co-founder and CEO of Zymvol Biomodeling, a company developing computer-designed industrial enzymes by applying molecular modelling
Arancha Martínez (Spain), co-founder and Managing Director of It Will Be. Her company helps tackle poverty through technological innovation and provides support to vulnerable women and children
Lastly, the winner of the Rising Innovator 2020 prize was Josefien Groot (Netherlands), co-founder and CEO of Olavers. Her company is developing microstructures to boost the efficiency of wind turbines
Background: Gender Equality in European Research and Innovation
There are more women than men in Europe. Despite this, just 16% of European start-ups are founded or co-founded by women and only 6% have all-female founding teams (European Commission). As a result, the European Commission will prioritise gender equality through Horizon Europe, the new framework programme for research and innovation. The programme will introduce strengthened provisions, including:
From 2022, all public bodies, research organisations and higher education establishments will need a gender equality plan to access Horizon Europe funding.
Under the Widening Participation pillar, funding will be available for research and innovation organisations to develop their own gender equality plans.
Flagship measures and activities promoting gender equality under the European Innovation Council (EIC). Targets include increasing the number of women-led companies invited to pitch their projects to 40%.
The Commission will encourage gender balance in evaluation panels and among researchers involved in projects. This is particularly important, as it will be a potential tie-breaker for equally ranked proposals.
For more information on gender equality provisions in Horizon Europe, click here.
Applications for the EU Prize for Women Innovations 2021 are open until 30th June. Don't forget to share this blog with any female entrepreneurs who might be interested!