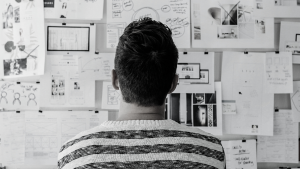 The Defence and Security Accelerator (DASA) is a cross-government organisation, set up in 2016. The organisation provides grant funding for projects that support UK defence and security quickly and effectively.
Open Call for Innovation
DASA runs a regular open funding competition to find proposals that address challenges in defence and security. Ideas should be either a concept, technology, or service; if your proposal is a product, you should instead speak to the Defence Suppliers Service.
There are two main categories within DASA's Open Call for Innovation:
1. Emerging Innovations
Firstly, this category is for less mature innovations. Typical projects will deliver a proof of concept at around TRL 3 or 4. In order to determine where your project sits on this scale, read our introduction to TRLs. There is no funding limit, however, DASA typically expects to award between £50k and £100k for projects that last between 3 and 10 months.
2) Rapid Impact
In contrast to 'Emerging Innovations', this strand is for more developed innovations. In more detail, eligible proposals will deliver a technology model or prototype demonstration at around TRL 6 or 7. DASA expects to fund bids between £100k and £350k but there is again no specified funding limit. In addition, proposals should have a realistic prospect of achieving an impact within a 3-year time frame.
DASA's Open Call for Innovation welcomes a wide range of innovative ideas in order to solve problems linked to defence and security. However, there are several key areas of interest, as listed below:
Armoured fighting vehicle short gap crossing capability
Integrate information and physical activity across all domains
Delivering agile command and control
Operate and deliver effects in contested domains
Defence people – skills, knowledge and experience
Simulating future battlespace complexity
The next deadlines for DASA's Open Call for Innovation are 11th August 2021 and 20th October 2021. You can find more information, including how to apply, here. Alternatively, please contact us today if you'd like to discuss an innovative idea with one of our expert advisers.